Restaurant Dačický
in Kutná Hora
This is the highlight of your trip to Kutná Hora! Enjoy delicious food and excellent Kutná Hora beer from the tank, experience the atmosphere of the unique interior
Food should
mainly be a passion
You will fall in love with the meals we prepare according to the recipes of the alchemist Bavor Rodovský from Hostiřany from the 16th century and according to the recipes of our chef Láďa. Would you fancy wild boar goulash with gingerbread dumplings, beef cheeks, roast duck or a fruit tart that will fill the whole room with the smell of plums and golden crumbs?
Exclusively
Kutná Hora beer,
our original from Lorec
Taste one of the six draft beers, including unpasteurized, the finest quality and from the beer tank Golden 12 from the restored Kutná Hora burgher's brewery with more than 500 years of tradition.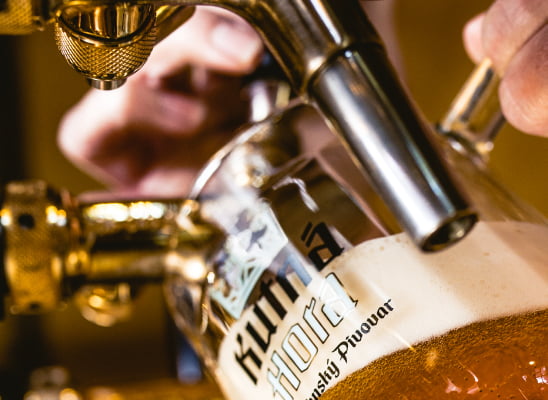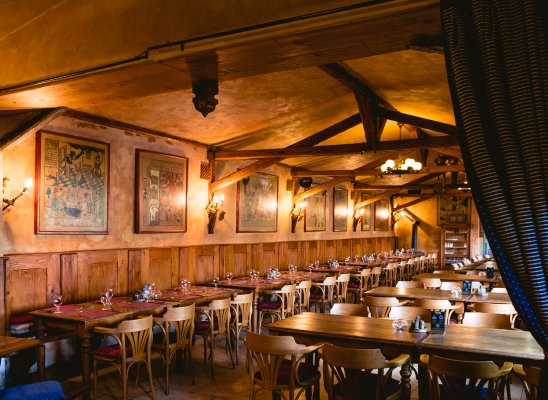 about restaurant
Inspired by Czech history
The history of Dačický restaurant, where you will dine, dates back to the 19th century. The illustrations on the walls, which you will explore between meals, are the original work of the Czech artists Dobroslav Foll and František Skála sr., and refer to the life and work of the local Renaissance native Mikuláš Dačický from Heslov.
THE UNIQUE EXPERIENCE
Would you like to dine, to sleep, or to enjoy glass of prosecco? Buy a voucher!
You can buy gift vouchers for the restaurant, apartments and cafe directly from us in the restaurant, or order their delivery online.